Best Paper Award for DNSSEC Root Key Rollover Paper
A team of researchers including two NLnet Labs staff members has won the best paper award at the Internet Measurement Conference 2019. Their paper, entitled "Roll, Roll, Roll Your Root" gives an in-depth analysis of the DNSSEC Root KSK Rollover that took place over 2017-2018. It shows that while the rollover generally did not lead to problems for end users, under the hood, a number of issues occurred that led to worries in the DNS operations community. The paper identifies the causes of these issues, supporting the DNS community in improving implementations and procedures for future rollovers.
The IMC programme committee called the paper "a particularly fine example of a well-executed, well-timed paper" during the award ceremony.
The research team that worked on the paper is a showcase of a strong collaboration between academia and industry. With representatives from the University of Twente, SIDN Labs, NLnet Labs, USC/ISI, RIT and Verisign, the team covered the breadth of the DNS community.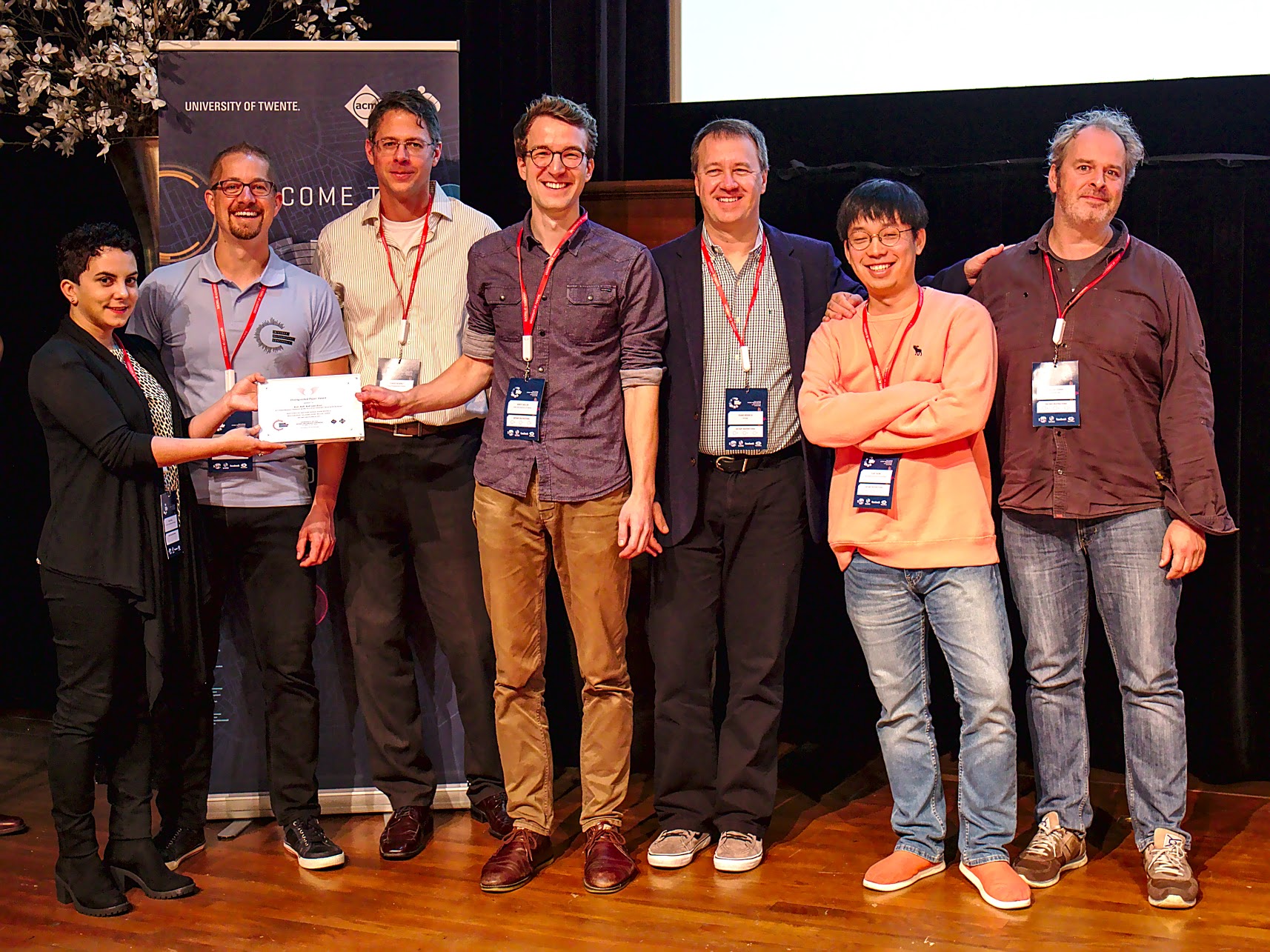 About IMC 2019
The Internet Measurement Conference (IMC) is an annual conference that aims to present top quality work in the area of Internet measurements. IMC 2019 was the 19th edition of the conference and took place October 21-23 in Amsterdam, The Netherlands. The conference was hosted by the University of Twente at the KIT Royal Tropical Institute. NLnet Labs' principal scientist Roland van Rijswijk-Deij was one of the general chairs of the conference, and NLnet Labs was bronze supporter of the conference.
Read more: